Bill Clinton's comments about Medicaid have produced a flurry of posts on the Medicaid cuts proposed in the GOP budgets. While many of their proposed cuts are vague, the cuts for Medicaid have been quite specific. First, to see the magnitude of the cuts, the following graph from Aaron Carroll comes from data in the MArch, 2012 CBO report assessing the Ryan budget.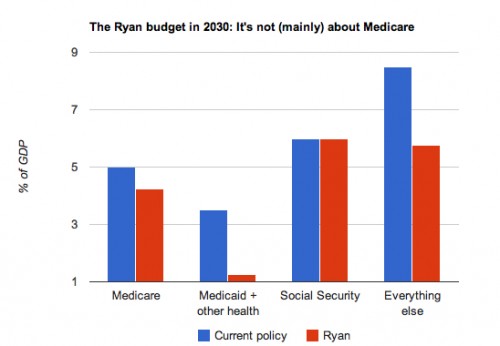 Many people think of Medicaid as medical welfare for the lazy men and women who do not want to work. In fact, it is pretty difficult for non-pregnant adults to get on Medicaid. Where does the money go? Again, from Carroll.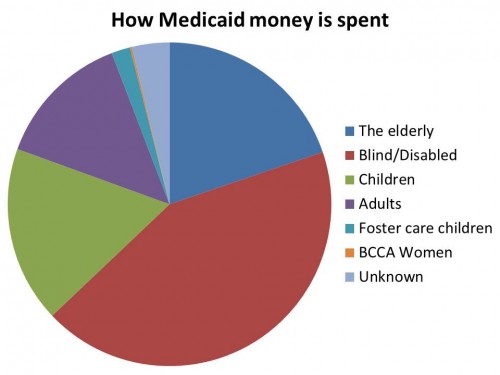 Cutting Medicaid means cutting care for the disabled, pregnant women, children and our elderly. Medicaid is already the lowest paying comprehensive insurance. If it is to be cut more, which of the groups it actually covers should we cut?